Pro Shop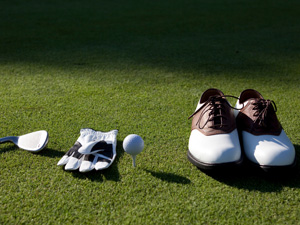 Come by the Pro Shop at our High Point Golf Course for all your golf essentials. Our large Pro Shop features all the necessities you'll need for your round plus apparel, clubs, accessories, and so much more.
We really are a one-stop shop for everything golf. And don't forget that much of what you find at the Blair Park Pro Shop can also be found in our Online Store, including Gift Certificates!
Practice and Warm-Up
We now offer a brand new warm-up area featuring a heavy duty net and free balls to hit!
Along with our large putting green, it's a great place to loosen up and sharpen up to get
your round started right!
Welcome to the Oak Hollow Golf Academy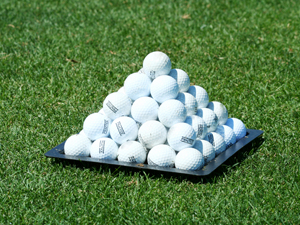 Book your individual lessons on line today with one of our PGA Professionals by clicking on the Smarter Lessons links below. This is an absolutely free service. You can book a private lesson and also view the group lesson schedule and even join a group lesson package.
Again, its free and easy.No credit card required. Just register and start booking your lessons 24/7 Click on this link and select Oak Hollow Golf Course to view the PGA Professional Staff and book a lessons today!
Click Here to visit the OAK HOLLOW GOLF ACADEMY
Bar & Grill
Our grillroom staff would like to take this opportunity to thank our customers, and to let you know that we look forward to serving you each and every time you visit our complex. Our staff prides ourselves on providing friendly customer service, a clean environment to eat, and good quality food. We also work closely with the golf shop staff to make sure your group outing or tournament is a success. We're here to help arrange whatever experience you're aiming for. We look forward to seeing you when you're here to play golf, or if you're just stopping by for breakfast or lunch. Let us enhance your tournament outing by providing your guests either Breakfast or Boxed Lunches. We offer a simple Contential Breakfast and four Boxed Lunches to meet your guests needs.
Grillroom Menu Items
Breakfast Items
Sandwiches
Ham, Sausage, Bacon, Tenderloin, Egg, Ham and Egg, Sausage and
Egg, Bacon and Egg, Tenderloin and Egg
Lunch Items
Hot and Cold Sandwiches, plus Specialty Items
Double Cheeseburger, Cheeseburger, Hamburger, Chicken Fillet, Bologna, Ham and Cheese, Turkey, Chicken Salad, Egg Salad,
BLT, Hot Dog, Grilled Cheese, Pizza, Corn Dog
Salads
Filet Salad, Salad Plate
Additional Items
Boiled Egg, French Fries, Fruit, Chips, Candy, Crackers, Honey buns
Seasonal Items
Pinto Beans, Soup
Beverages
Pepsi products, Coffee, Tea, Hot Chocolate, GatorAide, Bottle Water,
Bottle Juice, Canned and Draft Beer